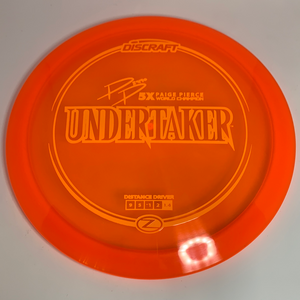 Discraft Paige Pierce Z Undertaker- 173-174g
Paige Pierce 5x Signature Series Z Undertaker.
Undertaker - Distance Driver: Speed 9 | Glide 5 | Turn -1 | Fade 2 | Stability 1.4.
Discraft says "The versatile workhorse that you'll throw again and again! Undertaker is a must have driver for any skill level."