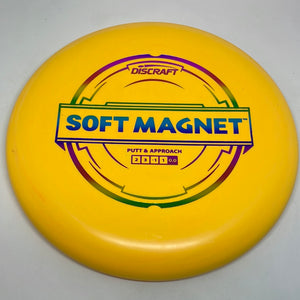 Discraft Putter Line Soft Magnet-170-172g
Magnet - Putter: Putter: Speed 2 | Glide 3 | Turn -1 | Fade 1 | Stability 0.0.
Discraft says "The Magnet has been a staple putter in our line up since 1993 for it's feel and understable flights. The Magnet is a domey putter with a beveled bottom rim and micro bead designed to be controlled on any line it's released with minimal fade."