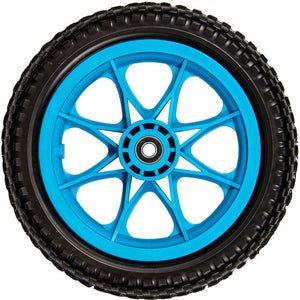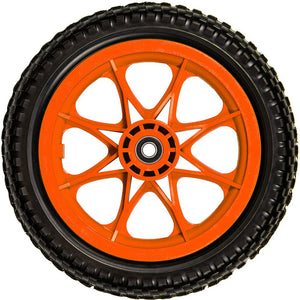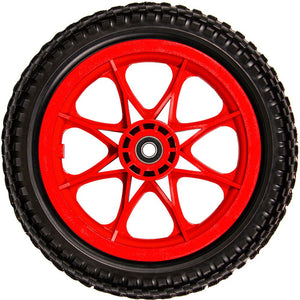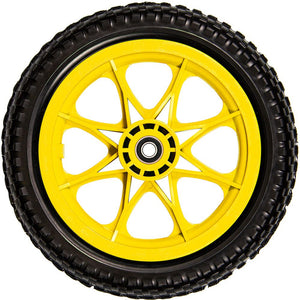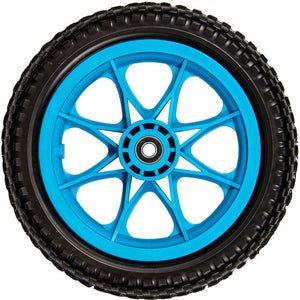 Zuca Disc Golf Cart Tubeless Wheels (Set of 2)
Zuca says "Never worry about a flat tire again! Our 12" solid foam tires are firm yet soft enough to absorb bumps just like air filled tires. Sealed wheel bearings and performance treads roll over any terrain." 
Compatible with ZÜCA All-Terrain, Disc Golf, Transit, Trekker, EZ, Compact and Backpack Cart models.